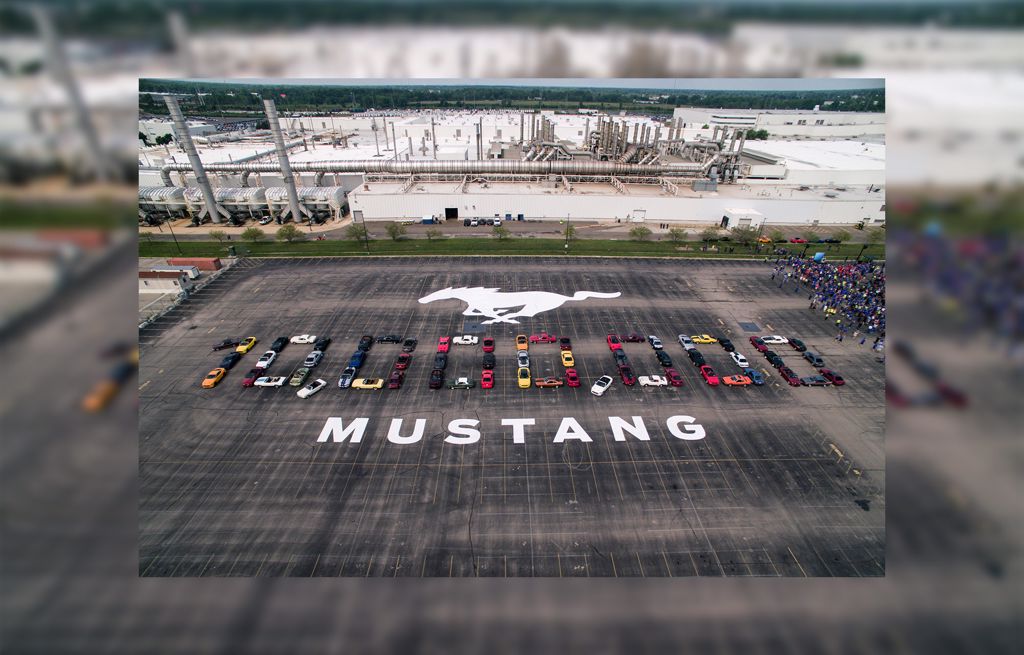 Ford Celebrates Production of 10 Millionth Mustang
Ford is celebrating the production of its 10 millionth Mustang – America's best-selling sports car of the last 50 years and the world's best-selling sports car three years straight.
"Mustang is the heart and soul of this company and a favorite around the world," said Jim Farley, president of global markets, Ford Motor Company. "I get the same thrill seeing a Mustang roll down a street in Detroit, London or Beijing that I felt when I bought my first car – a 1966 Mustang coupe that I drove across the country as a teenager. Mustang is a smile-maker in any language."
Ford is celebrating the milestone with employee celebrations at its Dearborn headquarters and its Flat Rock Assembly Plant, including flyovers from three WWII-era P-51 Mustang fighter planes and Mustangs produced for more than five decades parading from Dearborn to Flat Rock, where the Mustang currently is manufactured.
The Ford Mustang is now in its sixth generation. In addition to its sales leadership, the Mustang page has more likes on Facebook than any other vehicle nameplate.
Interested in purchasing a Mustang? Arrange a test drive.
For more info call us on 09 430 4470 or visit one of our Ford dealerships in Whangarei or Kerikeri.
News