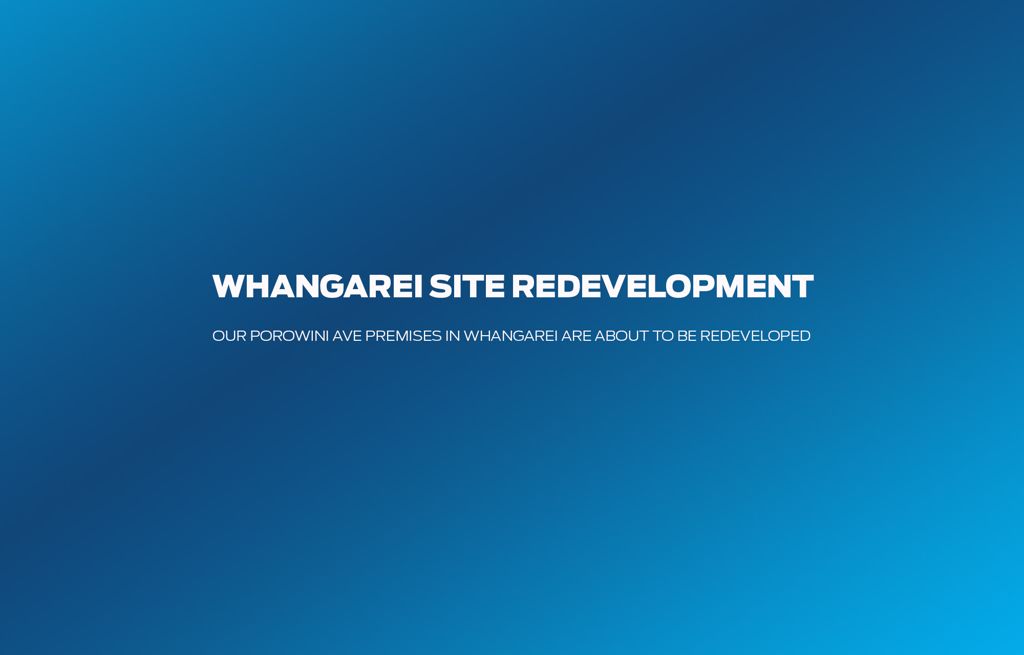 Big changes are happening at Pacific Motor Group!
Our Porowini Ave premises in Whangarei are about to be redeveloped.
The first phase is the demolition of the current Mitsubishi & Suzuki dealership and preparing the site for rebuilding.
We will be constructing a Parts & Service Centre for all brands in its place.
To do this we need to combine the Mitsubishi & Suzuki sales, parts and service teams into the Ford & Mazda building for approx. 18 months.
We are starting the "merge" on Thursday 10th June and it will take a few days to move the teams, workshop equipment and vehicles into their new locations.
Our team is committed to minimising disruption for you as much as possible.
If you're not sure where to park your vehicle or find the department you're looking for please ask a PMG team member for assistance.
Vehicle Sales Departments
Ford & Mazda vehicle sales – will be located in the Ford showroom
Mitsubishi & Suzuki vehicle sales – will be located in the Mazda showroom
Parts & Service
The current undercover parking area in the Ford & Mazda Building will be closed to the public and converted into a workshop and valet area.
Ford & Mazda Parts & Service - will remain in the same locations with the same entrance
Mitsubishi & Suzuki Parts & Service – will merge into the Ford & Mazda workshop area.
Customer Carparking
Car parking will be limited during this time.
There will be a vehicle drop off and pick up area outside the service department.
When you arrive at service reception your vehicle will be moved asap to keep the area as clear as possible.
Health & Safety
We will have a lot of customers, staff and vehicles movements happening in a small area.
We need everyone to be vigilant when on the premises. Speed limits of 5kms will be in place in ALL areas.
We appreciate your patience while these changes are happening and will continue to update you as the redevelopment progresses.
Regards,
The PMG Team
News