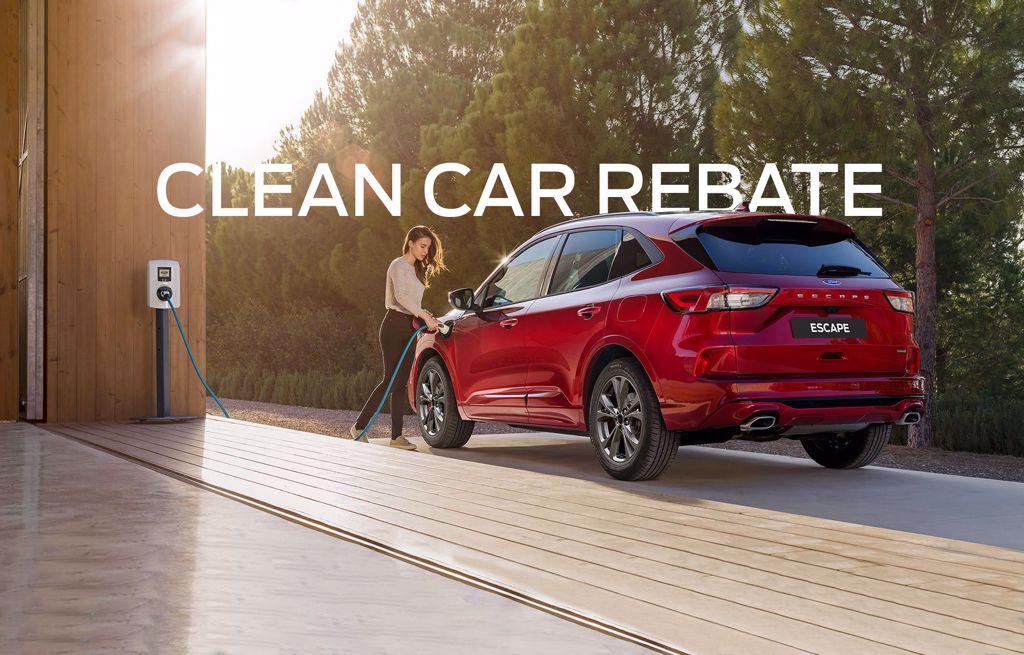 The Clean Car Rebate aims to reduce CO2 emissions of light vehicles in New Zealand. Its objective is to make it more affordable to buy low CO2 emission options by making their cost more comparable to petrol and diesel-fuelled vehicles.Rebates 1 July to 31 December 2021
What are the rebates?
New EV: $8625* | New PHEV: $5750* | Used EV: $3450* | Used PHEV: $2300*
How does it work?
Step 1: Choose an EV or PHEV
Eligibility criteria: New and used importsNew registration3-star safety rating or above*Less than $80,000 including GST and on-road charges
Step 2: Apply online
The registered person applies online at www.nzta.govt.nz for a rebate providing the sale agreement, plates number and bank account
Step 3: Get your rebate
NZTA transfers rebate to registered person's bank account
*Subject to available funding. All figures include GST. Safety ratings available at www.rightcar.govt.nz
Contact us to find out more about the availability of Ford PHEV vehicles
Ford Escape PHEV

Ford's first plug-in hybrid SUV, the all-new Escape is available in 2021. It offers guilt-free performance that makes going electric easier than ever before.

Arriving this year.

View details Request Email or Call Back


Overseas model shown.
News